H2H
H2H: business communication in the 4.0 age
Interview with Paolo Romiti, Managing Director and President of H2H, an Italian leader in marketing and communication services.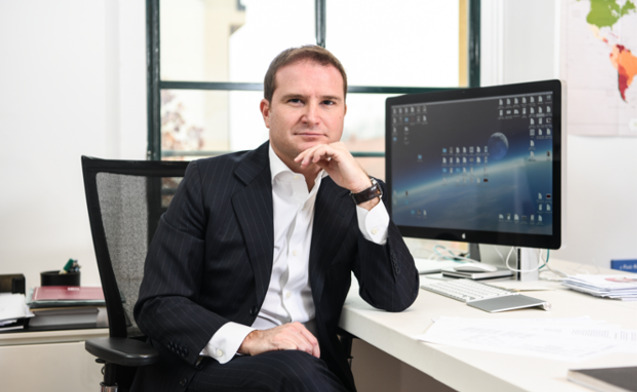 Can you tell us how H2H was founded and what role communication and marketing has in today's economic system?
H2H is an aggregation of a number of companies that have been operating in the market since the early 2000s and which, in synergy, have created a complex organisation that incorporates a range of skills. Today H2H is a leading company in marketing and communication services in Italy.
The changes and the increased complexity of today's competitive arena mean that companies now have to make efforts to communicate and evolve their marketing strategies. This phenomenon, which has existed for many years in more advanced markets such as the USA and the UK, is now characteristic of the Italian market too. Italian businesses now understand the importance of investing in marketing and communications, albeit at a somewhat lower level than in more developed markets, and how it is strategically important to link these activities directly to their business results.
What are your strengths and your growth ambitions?
H2H's strength is its ability to meet customer requirements efficiently, and the range of skills we provide in order to maximise the results of the activities we carry out on their behalf.
With the evolution of the market, H2H has integrated a number of different skills such as development and management of technological platforms, statistical skills for analysing consumer behaviour, and humanities such as creative design, branded content and storydoing. These are coordinated with strategic skills to develop projects to deliver an experience that enables consumers to purchase the product in maximum transparency, aware of its characteristics and quality.
H2H, with its 90 employees, has enormous growth ambitions. Our goal is to increase annual turnover by not less than 20%.
How can a company like yours contribute to SMEs aiming for stock market quotation?
Communications and marketing can bring different benefits to companies that want to go public and grow.
Our contribution is firstly to accompany them in commercial growth, secondly to increase the strength of their brand to make it more easily recognisable to potential investors, and lastly to put in place specific corporate communication activities aimed at supporting the company during the listing phase.
A company geared in this direction, as such, should be mature in terms of its managerial approach, and cannot overlook the importance of setting aside a marketing and communications budget big enough to support it in the growth process. In our opinion, the fact that a company communicates its values and objectives to its reference stakeholders is the mark of evolved interaction with the market, which demonstrates self-confidence and represents potential benefits for the stakeholders themselves.
Storytelling is not just about telling stories, it's about building up a meaningful narrative for a specific audience. What role does listening to the market and building up a biographical profile play in identifying specific content to include and having it reported in the press, in order to construct a convincing commercial proposition? What tools are available nowadays for listening to the market?
Analysing market tendencies and interests is essential for any marketing and communication strategy that a company might wish to implement. A much more precise and in-depth analysis can now be carried out using the digital tools we have at our disposal. Knowing subsequently how to use this information and interpret it into communication activities is the real challenge that companies must learn to overcome.
Companies that operate in our sector would not be doing their job properly if they didn't advise their clients to establish and practise a process of this type.
How can a company still based on more traditional marketing methods follow this new path?
Although there are not many on the market, there are some very effective marketing and communication companies that can support companies on this new path.
It is important that companies choose the right partner, who sees the client not as a short-term opportunity but as an interlocutor with whom to build a common growth path.
Have you noticed any difference in level between Italy and other countries using this approach?
Despite being a very large market that is extremely active, Italy has for years had a very simplistic approach to the application of marketing strategies, which are based more on visibility and image than focusing on activities that could lead to an increase in sales or business growth.
In fact, we are at least a couple of years behind, compared to more advanced countries such as the United States, England and Germany.
The problem is basically the absence of any advanced marketing school, and having a television-centered approach. These factors have made the marketing structures sluggish and less concerned about employing different activities throughout the year to maximise available budgets.
Which companies show particular resistance to this approach and why?
Stressing that the Italian market has an overall average shortcoming in this regard, I can say that every company I've met, whilst desirous of engaging in innovative marketing and communication techniques, has been at a loss to integrate the activity in a synergistic and coherent plan.
But rather than talk about the companies that are most resistant, I would like to highlight those that exemplify how we should go about marketing and communication activities. These are mostly companies operating in the consumer goods sector, and almost always multinationals.
Do you ever realise that a company still needs to understand its position and the merits it needs to communicate? How do you help it in this process?
We often deal with companies that tend to put forward an image of what they want to be rather than what they actually are, in identifying their position.
Any company has the skills and the qualities to express their merits and strengths better than a consultant can. In this sense, the only task for an effective consultancy is to support the client in defining its best assets. Another aspect is helping them to translate these assets into a synergistic communication strategy in harmony with the overall company structure.
In your opinion how useful is it for the company management to invest in training in communication and digital marketing?
Marketing and finance are the two cornerstones of successful management for any business.
Training and research into continuous evolution and innovation form the basis for guaranteeing quality growth that is stable over time. Just look what happens in the most advanced markets.