IN&OUT
IN&OUT: Innovation enters through the window
Interview with Sergio Fabio Brivio, CEO of the In&Out Group which produces and markets construction products and specialises in window solutions.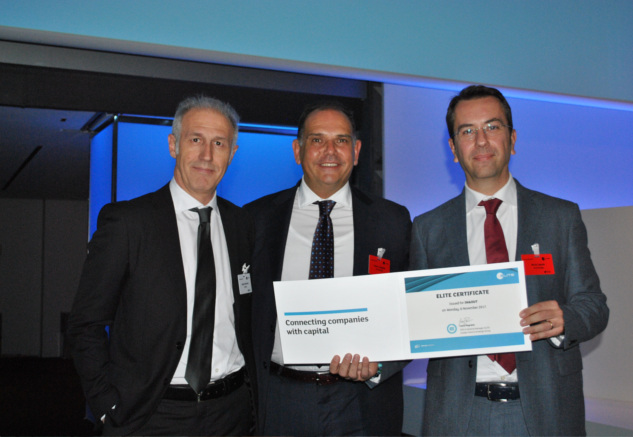 (In&Out's Board of Directors: from left S.F.Brivio, A.Langellotti, N.Lippolis)
Please describe the identity, history and values that underpin your company.
The IN&OUT Group was created in 2013 by President and founder Angelo L'Angellotti. He first established Zanzar Sistem in 1986, which is now a European leader in mosquito nets and anti-insect screens, and subsequently decided to launch a complete range of complementary window solutions developed in partnership with other leading companies, to offer a competitive range of solutions for "inside and outside the window". The Group now comprises 13 companies: Zanzar Spa, Croci Italia Srl, Suncover Italia Srl, Stampaggi Industriali Srl, Zanzar Iberia Sl (Spain), AMB France Sas (France), ScreenTech ltd (Greece), Protex LLc (USA), IRS Srl, TIE Spa, Modula srl, Quadra srl, and Baux srl. The commercial range includes solar protection products, automation and solar control motors, technical and decorative awnings and insect protection. The companies in the Group operate through various channels: specialised distribution, professional activities and contracts, and one of them (IRS srl) specialises in the DIY market.
The founding principles that guide our activities are transparency and fairness, respect for the rules, and the spirit of collaboration through stakeholder engagement, each with their own particular skills and responsibilities. We also firmly believe in the need to establish strong and lasting relationships with the territories where we operate, and with the communities on which our companies are dependent for their business, reciprocating in various forms. We are convinced that IN&OUT's true legacy is its people, with all their skills and experience. The Group companies employ over 300 people; successful professionals who help us to build our success on a daily basis. We are grateful to these people for our achievements.
What is the USP for your products/services and what are the reasons for their success?
Most of our commercial range consists of custom-made products (blinds, curtains, roller shutters, mosquito nets, etc.) There is no specific modularity in the design of windows within Italy and Europe, so accuracy is essential in designing every single product, in terms of both ordering and production, as well as at the quality control phase. The quality of the service we offer therefore goes hand-in-hand with the quality of our products, which also require craftsmanship carried out by skilled, professional staff to ensure total end-consumer satisfaction.
However, specialising in custom-made products is also limiting to actual growth, as it slows down or entirely inhibits trade in non-proximity areas, and also in terms of exports. Our business model has therefore been updated to enable custom production in both group facilities and in companies that can offer on-site production lines (both in Italy and abroad). The business offer has been enhanced with products and models, the supply of components and bulk materials required in a "supply system", and genuine licensed partnership agreements (with or without a brand). In addition, assembly technology and equipment have been developed to ensure the high quality standards that the market demands, finally overcoming the problems associated with distance and logistics. The strong growth in sales in recent years shows that customers have appreciated this flexibility in supply, which has been further improved with the recent addition of semi-processed "module" systems to eliminate the technological and investment barrier. Furthermore, a large part of our product range can be customised to offer customers the opportunity to market themselves competitively. The two business models are indispensable and revenue from custom sales is equal to that from component sales.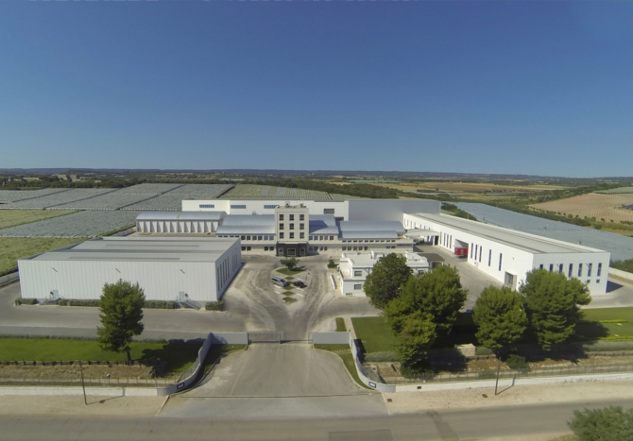 What are your growth strategies, challenges and vision for the future?
The group's growth strategy for the coming years is based on three main drivers:
Operational excellence: because of the similarity of the Group's activities/markets and their reliability, we can achieve significant economies of scale, share IT services, information and platforms, and consolidate and optimise purchases and finance.

internationalisation: IN&OUT companies have long been operating in international markets, in Europe and the rest of the world, so the Group is already highly valued at international level. Over a third of our consolidated turnover currently comes from abroad, through both our affiliates and our partner customers. Three quarters of export sales are attributable to EU countries and a quarter to Europe-wide countries. Our goal is to see foreign sales rise to at least 40% of total revenue in 2017 and 2018, given the difficult situation of the construction market in Italy.

external growth: the IN&OUT industrial project is not yet complete; on the contrary, the aim is to acquire new skills, new sales and new markets by identifying target companies in Italy and abroad specialising in sectors that are of strategic interest for the future. We are currently monitoring three companies, each one a leader in its particular industry.
How far does the company consider innovation a strategy for growth?
The furniture and construction sectors in which we operate are currently experiencing increased demand for more robust solutions. As a result of the EU 305/2011 regulations on energy efficiency and building safety, our products must have higher performance rates and are subject to stricter quality standards. Innovation is therefore essential not only for the product but for the entire production process too, up to and including installation. For IN&OUT, innovation means finding solutions that add value to our products in order to satisfy both end consumers and shareholders. In this respect the Group is investing important resources in terms of people and skills in R&D activities, both in-house and out-sourced, to make improvements and find technical solutions; offering new products to meet an increasingly technically-advanced demand. Home automation and the integration of home appliances, for example - currently through the Cloud and with IOT in the future. For this reason we believe that above all we need to listen carefully to the market, to our customers and to our partner companies, to get critical information and feedback on concrete projects.
What does "business internationalisation" mean for you today? Exports, outsourcing, partnership, or a combination of these?
IN&OUT already incorporates three foreign companies: Zanzar Iberia, Screentech and AMB France. Apart from this established presence, internationalisation for us means moving into foreign markets with a systemic and structured export strategy, with the aim of building a network of stable business relationships with partner companies with which we can develop the market, positioning our products to satisfy demand in the best possible way.
What are your most important markets today? And what markets are you looking at with greater interest in the medium to long term?
Within the EU, our well-established markets are France, the German-speaking countries, Benelux, Greece, the Balkans and the Iberian Peninsula, and we are interested in entering new areas such as Russia, the Gulf countries and Iran. Because some aspects of our main business (insect protection) are seasonal, we are also working to build opportunities in areas of the Southern Hemisphere such as the Latin American sub-continent and South Africa.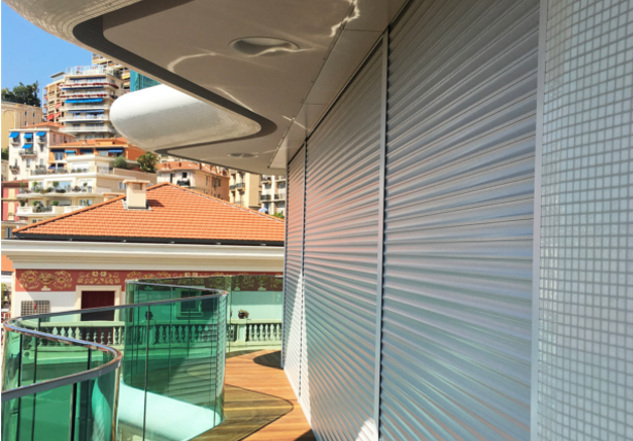 What was the most important project or time for your company and for consolidating it?
Several key events took place in 2016 that enabled us to achieve our current project configuration; with the definitive acquisition of 4 companies with long-established, recognised brands combined with high-quality product lines (Croci, Suncover, IRS srl and TIE spa), we can say that we have concluded the first phase in constructing the group.
What does it mean for you to be part of the Elite Growth project?
Elite Growth was an opportunity to examine our business concept and the industrial and business project that underpins the IN&OUT Group. The project aims to offer a range of "added value" solutions and products for windows, and lift ourselves out of the state of wishful thinking that was not critical and not always in line with the level of resources available and the economic context. It is interesting to note that our Elite Growth experience started in 2015, which coincides with the growth of our project. This slowly took shape as we progressed along the Elite path and the transformation of our business commenced. Elite Growth has helped us become a team.
We intend to continue participating in the Elite programme Borsa Italiana activities even after we receive our certification. Being part of a network of highly-qualified companies, verified by an important entity like the Italian Stock Exchange, is an honour and also a stimulus for gauging and improving ourselves to face the future with ever greater awareness.