Innext
Innext, Next to Businesses for Change
Interview with Stefano Tommasi, Vice President and Partner at Innext, a Google Cloud Premier Partner consulting company specialised in Change Management and Business Innovation.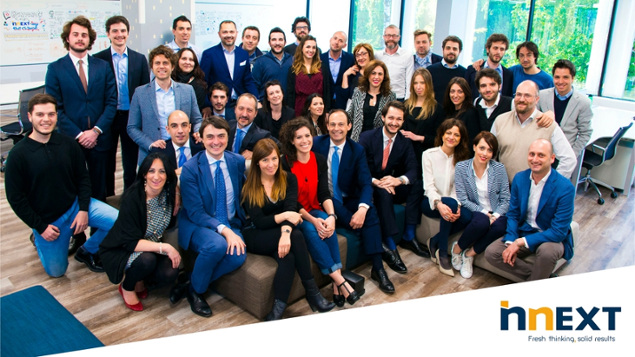 You provide strategic consulting for companies to accomplish their growth plans in the medium to long term. What, in your opinion, are the most important tools they should have?
Based on our experience, I believe that companies need to have a clear vision of what their goals are over the medium to long term, and identify people who have the ability and the motivation to accomplish them. All this whilst maintaining a solid and aligned corporate structure.
To do this, companies have to focus on their employees - who represent their main asset - and adopt the right attitude towards change and towards keeping their business identity intact in an ever-changing market.
Companies should therefore invest in the human and technical skills necessary to accommodate change and achieve tangible results; constant innovation is an important aspect that must be worked on in order to grow and remain competitive in the market.
What role does technology have in modern business strategies?
Technology now has a strong impact on our everyday lives, in and out of the workplace, bearing in mind that work space and times have changed significantly.
In business, technology has opened up unexplored business opportunities and become an innovation enabler. It also plays a leading role in current business strategies aimed at increasing the productivity and efficiency of company work teams, allowing them to rethink and optimise core and non-core processes. For this reason, we decided to invest in the Premier Partnership with Google, which is the best cloud platform currently on the market.
Which benefits can digital provide the organisation with in terms of internal business processes, and what are the benefits for the production dimension (Industry 4.0)?
As I said, thanks to the use of enabling technologies such as Cloud, companies now have the opportunity to streamline and optimise their processes. For example, they can facilitate the communication and sharing of information between people (internal and external to the company), by making data constantly available without any particular space and time restrictions, in full respect of privacy.
In manufacturing, companies benefit from greater flexibility and efficiency because they're able to collect and analyse data on conditions at the factory. This enables them to improve overall performance and be proactive, thus avoiding any blockages, malfunctions and therefore additional costs.
The information can also be made available in real time and intuitively to all operators involved in production processes.
How important is it to accompany technological innovation with staff training?
Technological innovation projects are a lot more than just IT changes: they have a broader base and involve the entire business organisation.
I would like to emphasise that people are the main agents of change, and only where technology is specifically implemented can it ensure the path taken by the company bears fruit.
Our task is to define a specific training programme together with the company, and bring changes to management activities in order to disseminate a new corporate culture, and functional and strategic use of the tools employed.
What steps should be taken for expansion abroad, and how do you decide whether to just extend the sales network or move production to the target market?
Internationalisation is a very delicate path that requires thorough planning with internal and external analysis of the company. Internally, the analysis addresses the goals and aspirations relating to a presence abroad, and the skills and capabilities available to ensure project sustainability and medium-to-long-term growth. Externally, however, the reference market needs to be analysed in depth to understand the existing risks and opportunities, which are determined by political, economic and cultural factors as well as infrastructure and major competitors, etc.
What are the most attractive markets for your Italian companies currently?
Based on our experience, the most attractive market at the moment is China. China is a driver of the world economy, with a complex and constantly growing market to which Italian companies look with great expectation and also with fear.
There are numerous opportunities across many sectors: food and drink, health-pharmaceutical, retail, luxury goods, environmental protection, chemicals and automotive. Whatever the sector, the real challenge for our companies is to position themselves correctly and adapt their business model to the peculiarities of the market. This involves, among other things, a strong system of relationships (the so-called "guanxi"). Through the work of our team in Shanghai, we have been helping companies to identify and value their strengths for many years, by investing in the quality and innovation required to meet the needs of the growing Chinese middle class. Italy, in fact, is also an access route to the European market.