Quid Informatica
QUID INFORMATICA, TURNKEY PERSONALISED MANAGEMENT SOLUTIONS
Interview with Stefano Bertoli, CEO of the Quid Informatica Group, which designs and implements all aspects of ICT solutions: identification of strategy, analysis of processes and organisational implications, definition of architecture, implementation and operational management. Major customers include companies in the financial and industrial sectors, and also multi-utility companies and local authorities. The solutions cover various areas from the development of management systems to applications for operational optimisation. The company was founded in 1987; its headquarters are in Florence and it has offices in Milan, Padua, Udine and Brescia, with a current turnover of over 26 million euros. It was recently included in the top 500 ranking of growing companies that are pushing the economy of our country which was published on the insert "L' Economia" by Corriere della Sera.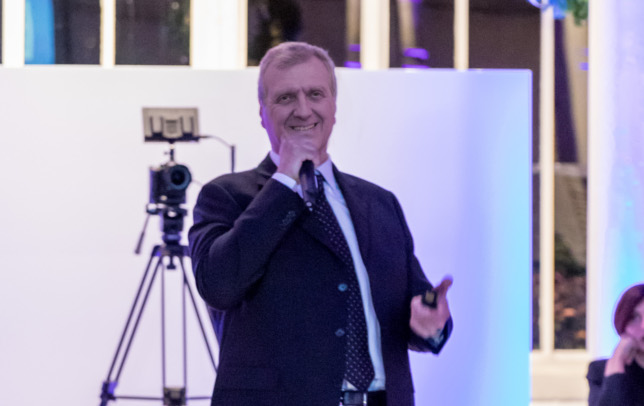 Image: Stefano Bertoli, CEO of the Quid Informatica Group
Please describe the ethos and history of your company, and the values that underpin it.
We are a systems integrator with 30 years' experience, but I consider Quid to be a young business when I look at the average age of my colleagues. Despite a significant growth path which enabled the company to increase in size to our goal of 300 individuals, including employees and associates, we remain a non-bureaucratic, pared-down company that always puts people and their abilities at the centre. We started out in the industrial sector, in which we still operate, and have ended up in the financial services sector; we identity ourselves with a methodology and approach to work that has become our calling card in the market, and is also a source of professional enrichment for our staff.
What is the USP for your products/services and what are the reasons for their success?
We are recognised in the marketplace for our ability to complete projects on time and on budget. We don't spring any nasty surprises on our customers, and the key to this is knowing the business rules, which allows us to offer services in both technology and process consulting.
What are your growth strategies, challenges and vision for the future?
We aim to consolidate our presence in the financial services market not only in process optimisation, but also in solutions to encourage the engagement of remote and mobile customers. This is the main focus of our customers' marketing strategies today and the reason why we have developed expertise and professionalism in UX design; design of the amazing front end. In terms of the market, we are working to expand Quid's customer base through strategic partnerships, and it is in this context that we recently developed a synergy with CABEL, an outsourcer with considerable presence in the cooperative credit banks segment, for which we represent the ideal industrial partner.
How far does the company consider innovation a strategy for growth?
Innovation is fundamental for us, as it is for our customers. To support fast prototyping and machine learning activities, we launched a start-up company called QiLab three years ago. QiLab now carries out major design activities in the field of image recognition for optimisation and acceleration of document management activity for our banking and financial clients.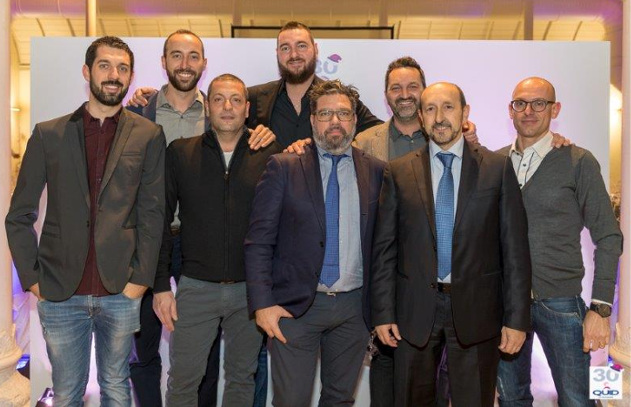 Image: Quid's team in Florence
What does "business internationalisation" mean for you today? Exports, outsourcing, partnership, or a combination of these?
Internationalisation for Quid today involves developing projects with customers with a European presence. Following the consolidation of our Qinetic product, we will hopefully soon be in the best position to promote ourselves to foreign customers.
What are your most important markets today? And what markets are you looking at with greater interest in the medium to long term?
Our presence in the world of financial services is increasing, but we have never neglected the industry sector and carry out supply chain consultancy through our subsidiary Quin, based in Udine.
What has been the most important project or period for your company and for consolidating it?
The turning point came with the recent development of our first product, Qinetic. With Qinetic we capitalise on a multi-year path, with a mix of design methodology, cutting-edge technology and customisable modules. We are now in the middle of the turning point, changing from a services company to a products company, and can promote ourselves as an alternative to established platforms, which over time have become inadequate for meeting customer needs.
What does it mean for you to be part of the Elite Growth project?
For Quid, the Elite project has been a necessary juncture for improving internal organisation and external transparency. I believe Quid will be able to exploit the opportunities that the Elite network offers when we start a new phase of development in terms of internationalisation.